Salespanel's Automated Export is an email sent timely with a CSV data export of visitors, accounts, and leads that match your Segment conditions.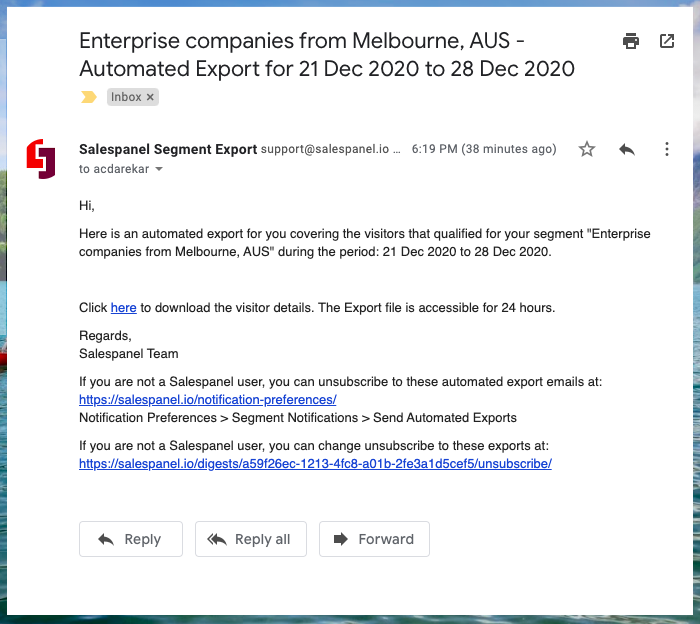 Common scenarios/use cases for Automated Export include:
Send a weekly export of qualified leads to your marketing agent so one can do the needful.
Send an export at the beginning of the week to my virtual assistant so one can annotate it with decision-makers and forward the CSV with emails to my outbound team.
Your sales team relies on the weekly export of data so that they can have all the information they need to follow up on a lead.
At the beginning of the month, forward a list of leads that qualified your ideal customer profile in the past 30 days to your managers so that they keep a grip on the bigger picture and might like to take a look at the exported data occasionally.
Activation
An Automated Export can be activated from any Segment's trigger settings page.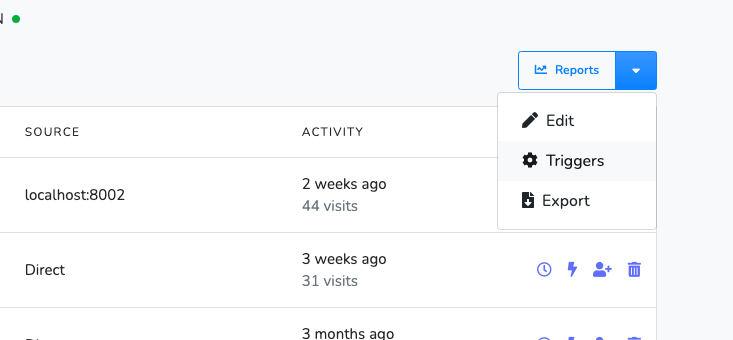 Settings
Choose how frequently you want to send the Exports.
Decide how frequently you'd like to send the Automated Export: either daily, weekly, or monthly.

Select who will receive these exports
Choose which members of your team should receive the timely Digest.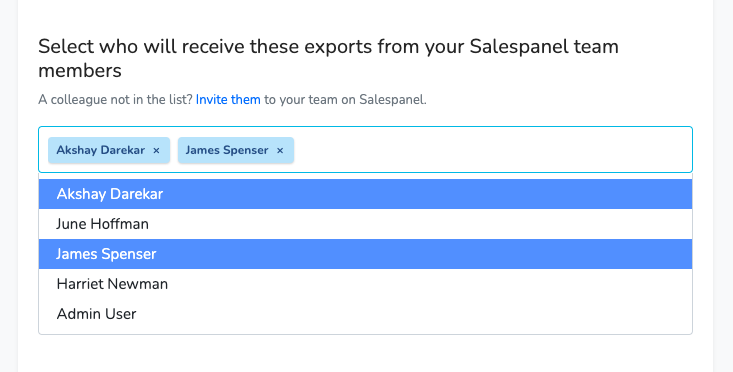 Add email addresses of non-team members to send the Automated Export to
Salespanel allows you to send automated exports to people who are not even added as a team member in your Salespanel account. This allows you to send periodic data to your sales and marketing consultants and ad analysts without worrying about access levels.

Add the email addresses of your colleagues that aren't part of your team on Salespanel. They could be the business managers, directors, consultants, or freelancers that are working on your sales and marketing efforts.
You can add up to 10 recipients for each Segment in the format of "email@company.com" or "first_name last_name <email@company.com>."

Related read:
How to send email and browser notifications to team members in real-time when a lead qualifies for a segment