To start, visit Plugins & Integrations > Integrations section on your Salespanel dashboard and select Slack. You can also directly check out Salespanel app on Zapier.
You will have four primary trigger options for Salespanel on Zapier:
Contact Qualified for a Feed (Segment): This will trigger when a contact is added to the Segment you select.
Contact Created: This will trigger when any contact is created when your Salespanel account.
Visiting Company Identified: This will trigger when an anonymously visiting company is identified.
Lead Score Updated: This trigger will update lead score in real-time on connected application.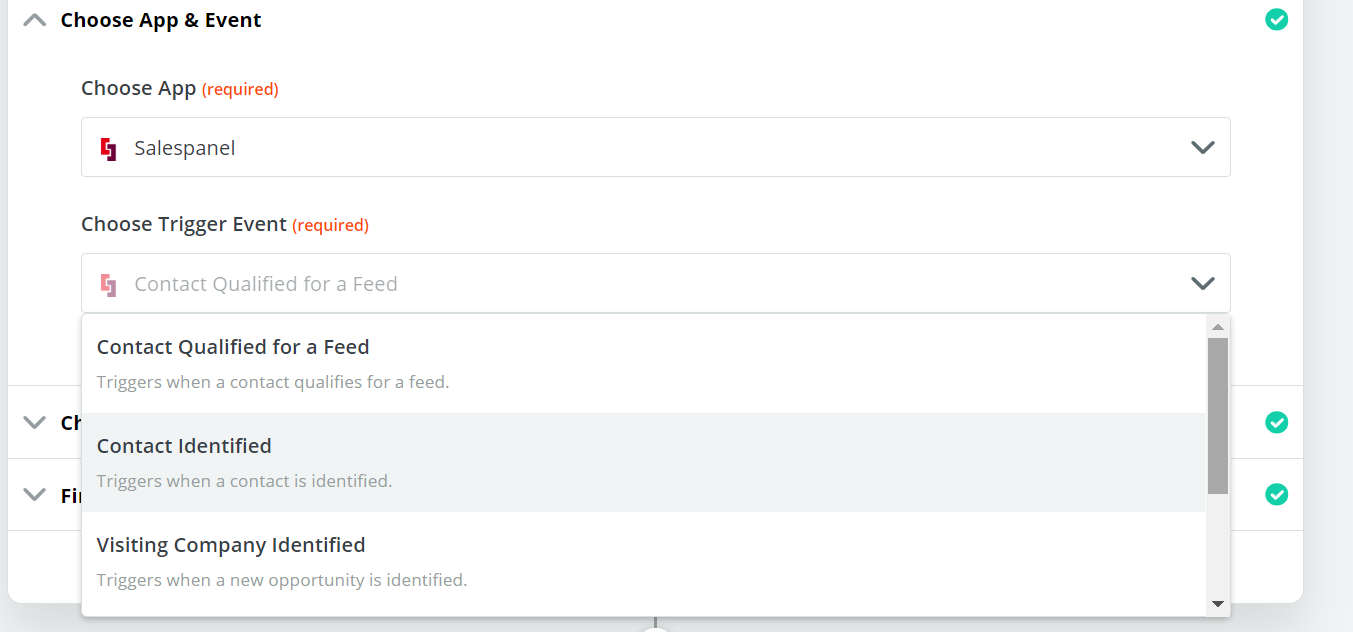 Select the trigger of your choice and complete the account integration.
On the Action step, Search for Slack from the search bar and select it. These are all available actions: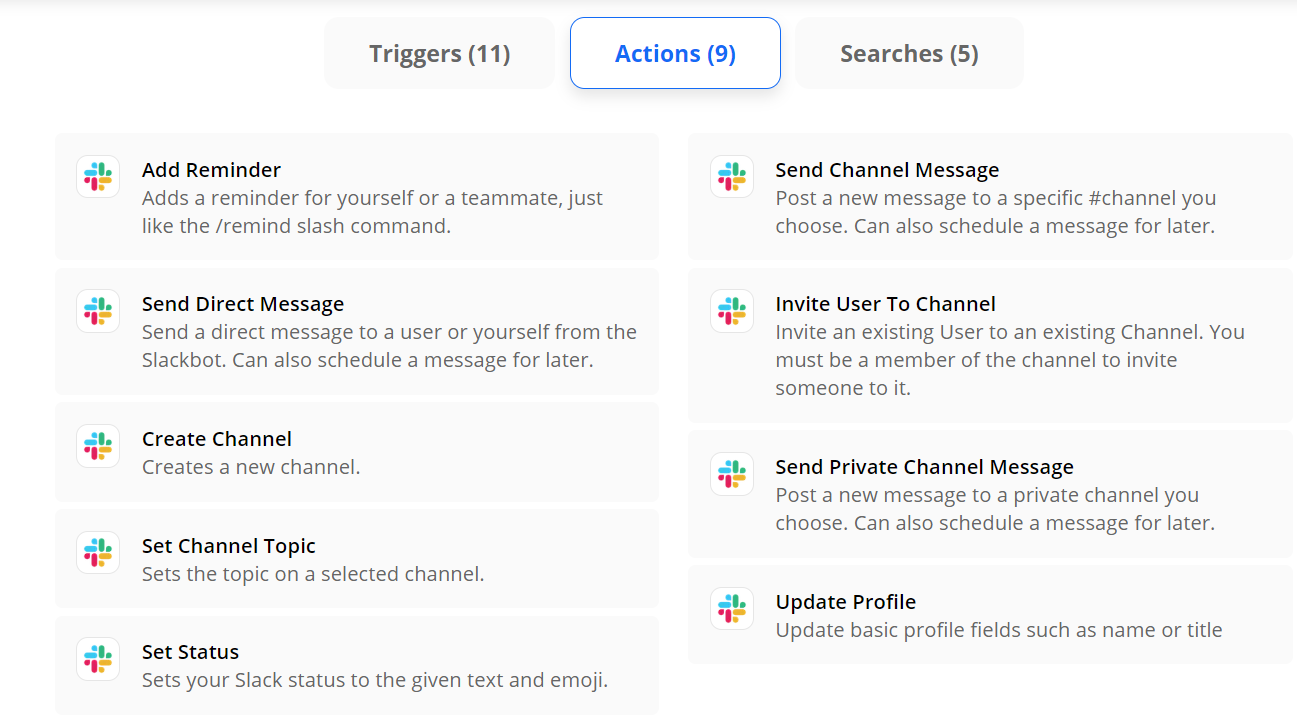 If you want to generate notifications on a Slack channel, choose Send Channel Message. If you want to generate notifications for a particular team member, select Send Private Channel Message.
Follow through the next steps, map the data points and complete the integration.