Understanding your customer's journey is pivotal to successful marketing and sales efforts. The integration of Salespanel.io with Outreach.io offers powerful insights into the customer journey, helping you refine your strategies and improve your campaign effectiveness. This guide will walk you through how Salespanel.io complements Outreach.io's email campaigns, providing you with a complete overview of your customer's journey.
Capturing and Enriching Customer Data:
When you integrate Salespanel.io with Outreach.io, you equip yourself with an effective tool to capture and analyze your recipient's activity. Salespanel.io tracks every interaction, from email opens to link clicks, providing you with a detailed profile that is enriched over time as the lead interacts more with your digital assets. This comprehensive data helps you understand your leads better and tailor your approach accordingly.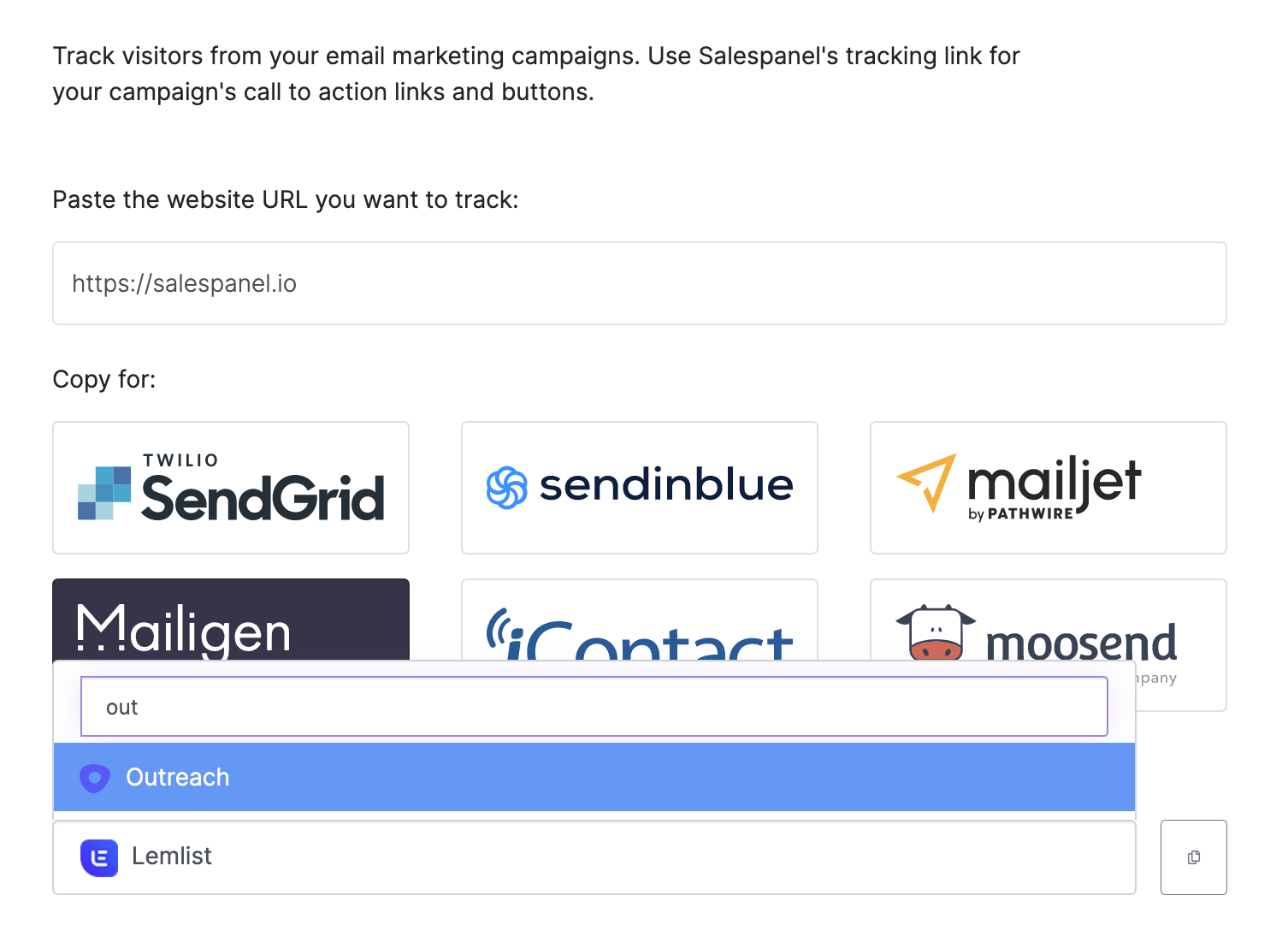 Understanding the Customer Journey:
Salespanel.io doesn't stop at the initial interaction; it meticulously tracks the subsequent activities on your website, providing a detailed path of your lead's journey. This helps you understand the effectiveness of your email campaign, the pages that attract the most leads, the dwell time on each page, and much more.


Identifying High-Value Actions:
With Salespanel.io, you can define high-value actions like form submissions or downloads and monitor whether the leads from your Outreach.io campaigns are completing these actions. This helps you identify the most successful parts of your campaign and focus your efforts on strategies that yield the best results.


Measuring Campaign Performance:
By integrating Outreach.io with Salespanel.io, you can measure your email campaigns' effectiveness accurately. Salespanel.io allows you to see not only who is interacting with your emails but also what they are doing post-click. This provides a more comprehensive view of your campaign performance, helping you refine your approach and boost your results.
Personalizing Future Interactions:
The data collected through this integration can help you personalize your future interactions. With a clear understanding of each lead's journey, you can tailor your outreach to match their interests and behaviors, ultimately increasing engagement and conversion rates.
In today's highly competitive digital landscape, understanding and optimizing your customer's journey is paramount. The integration of Salespanel.io with Outreach.io provides a powerful solution to track and analyze your customers' behavior, helping you make data-driven decisions and deliver personalized experiences. By using these tools together, you can gain a comprehensive overview of your customer's journey, improving your marketing and sales effectiveness.