From lead acquisition to sales, an effective data channeling workflow helps you efficiently manage leads and close better deals while improving sales performance.
Salespanel captures leads from different lead acquisition channels. These leads are then identified and tracked in real-time. All lead data profile and activity information are logged under contact details of each lead.
Here's what the data consists of:
Source data of lead. Know how the lead found you.
Profile information. Know who your leads are and what job roles they have.
Company information. Know details about the companies they work for.
Activity information. Know how leads engage with your forms, webpages, and emails.
You can then set up integrations to automatically export leads and lead data to your CRM. A system can also be created where only marketing qualified leads are exported. Salespanel can automatically create a contact entry on your CRM. Lead data including activity and lead score are updated on your CRM when they are updated on Salespanel.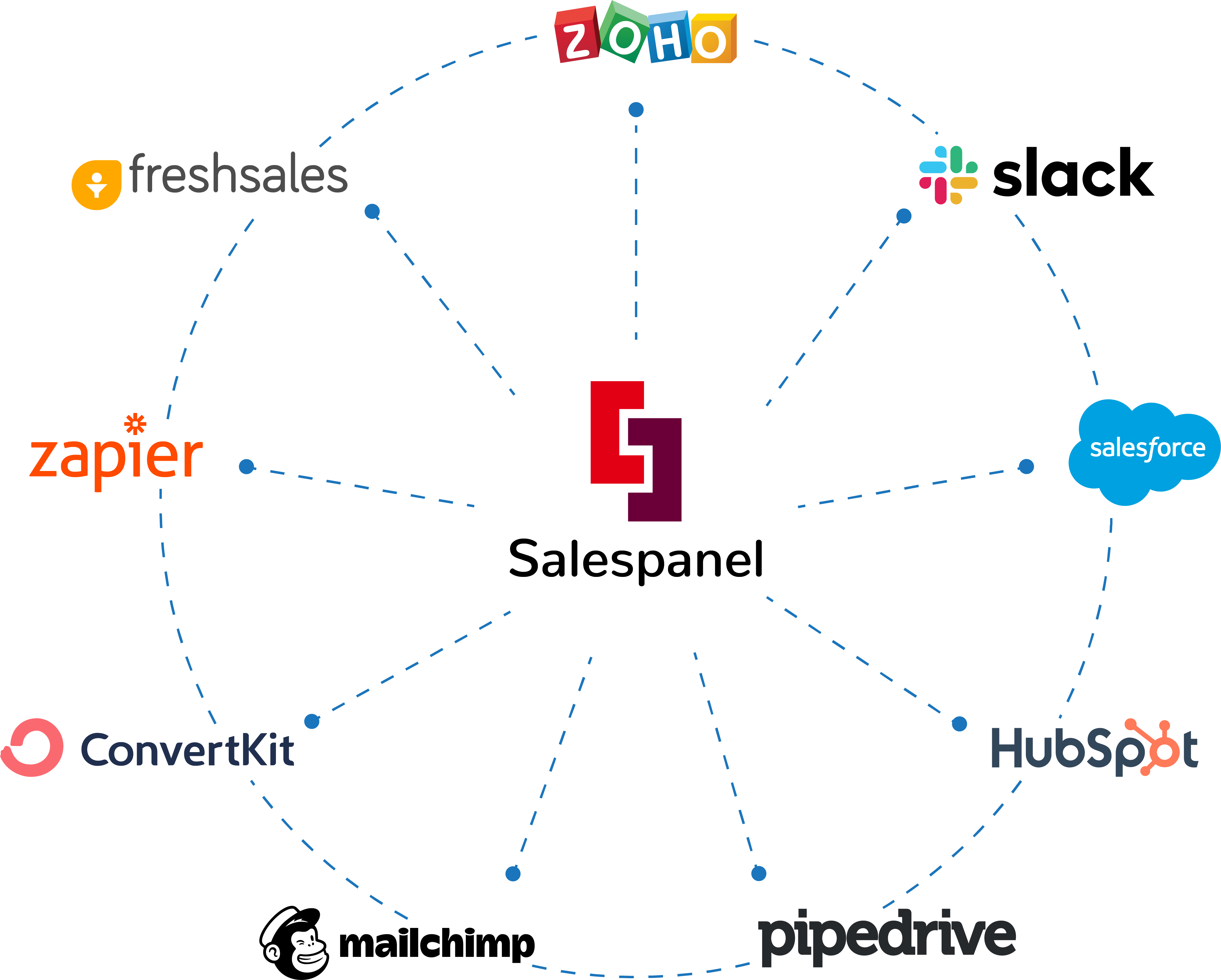 To know how you can set up an integration with your CRM, visit the integrations section on our helpdesk or contact us.