Salespanel helps you qualify leads using rule-based lead scoring. Lead scoring is integral to any lead qualification framework and helps you identify leads who are likely to purchase and get sales to talk to them. It also helps you identify leads who need nurturing and nurture them to make them sales-ready.
Lead scoring is a methodology where you give points to leads based on characteristics and behavior to determine their sales-readiness. When leads to reach a target score, they are transferred to sales. On Salespanel, you can create lead scoring rules based on various profile and behavioral data points and denote positive or negative points for each rule.
Salespanel offers you three types of data for lead scoring:
Individual data: This dataset includes information about the individual person like job role, geographic location, etc. You can use these data points to filter out leads from desired locations who are relevant decision-makers.
Firmographic data: This dataset includes company data like company size and industry which can be used to determine if leads belong to your target companies and qualify leads who match your ideal customer profile.
Behavioral data: This dataset includes lead activity data like lead source, page views, email opens, etc. Behavioral data is used to gradually score leads based on actions and also segment leads. For example, you can reward a positive score to leads who visit your pricing page or leads who start product trial for a high-value plan. You can also deduct points by giving negative scores when leads show undesired behavior.


Characteristics of the solution:
Lead scoring is real-time out of the box. That means as soon as you deploy a lead scoring rule it will start acting upon active leads. Real-time lead scoring helps you to rely on segments and triggers which depend on the score of leads. If your CRM is connected with Salespanel then the updated score will get updated on your contact details in real-time as well.
You can deactivate a lead score anytime. Any change in a lead score or if you are introducing a new lead score applies to new leads or old leads who are seen after you have applied the change.
If a lead has a particular lead score then you will be able to see a historical breakup of the applied lead score on the contact detail page.
You can also find our available presets useful which can assist you when you are setting up your lead scoring strategy.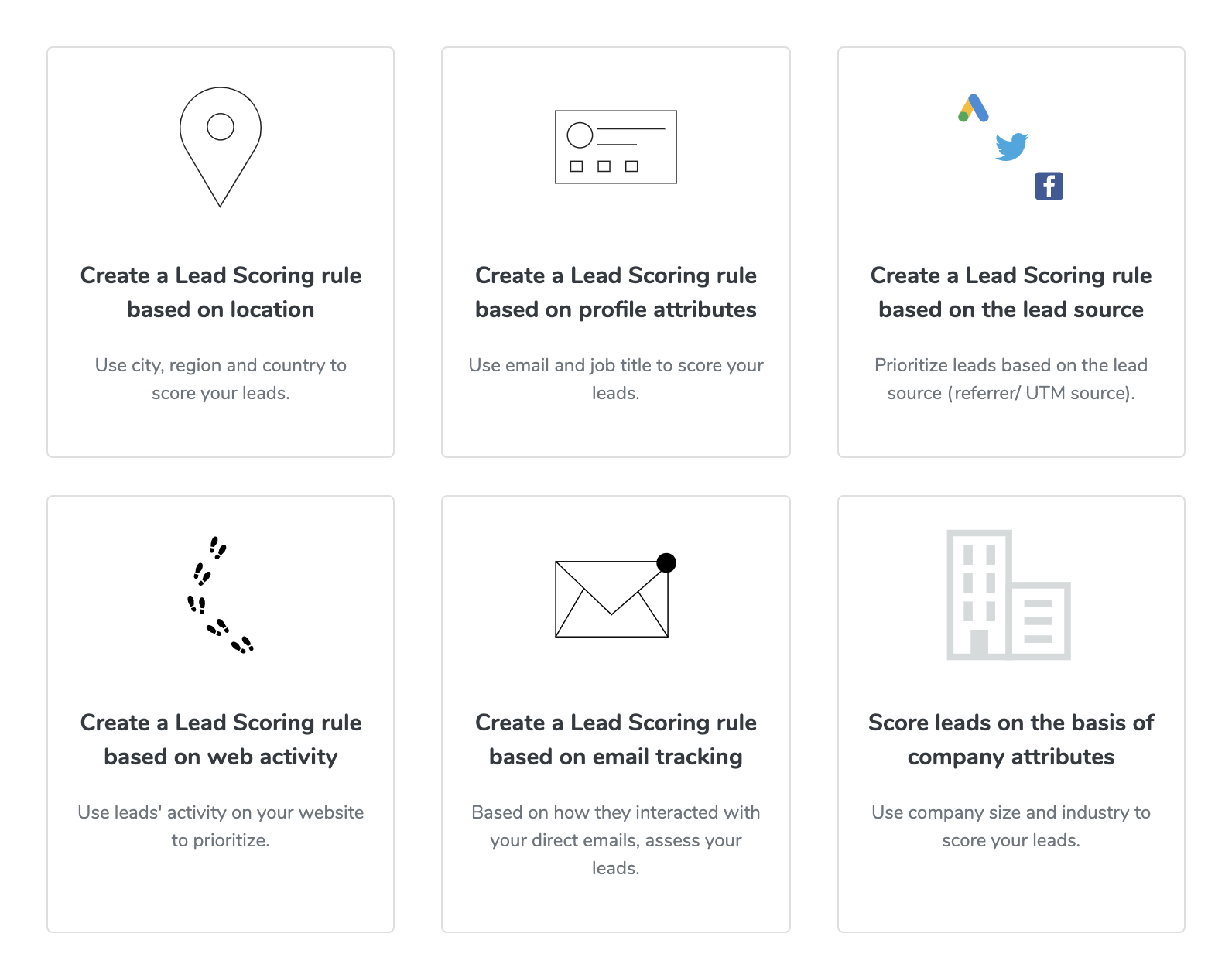 Please let us know if you have any questions.