There are multiple scenarios where you would like to avoid tracking leads from a particular domain. For example:
You would like to avoid tracking your own team members on form submissions or on email tracking.
There might be some test team users. They use a test domain to test various functionality on your website or on landing pages. For example 'test.com'.
You would like to avoid tracking people from a branch company.
You can simply provide a list of email domains to Salespanel on the advanced tracking section. Salespanel will automatically then blacklist all leads from these domains. It will include all past lead from these domains and all future leads from these domains. These leads will also be avoided on email tracking and all kind of data syncs. You can always change your list of blacklisted domains.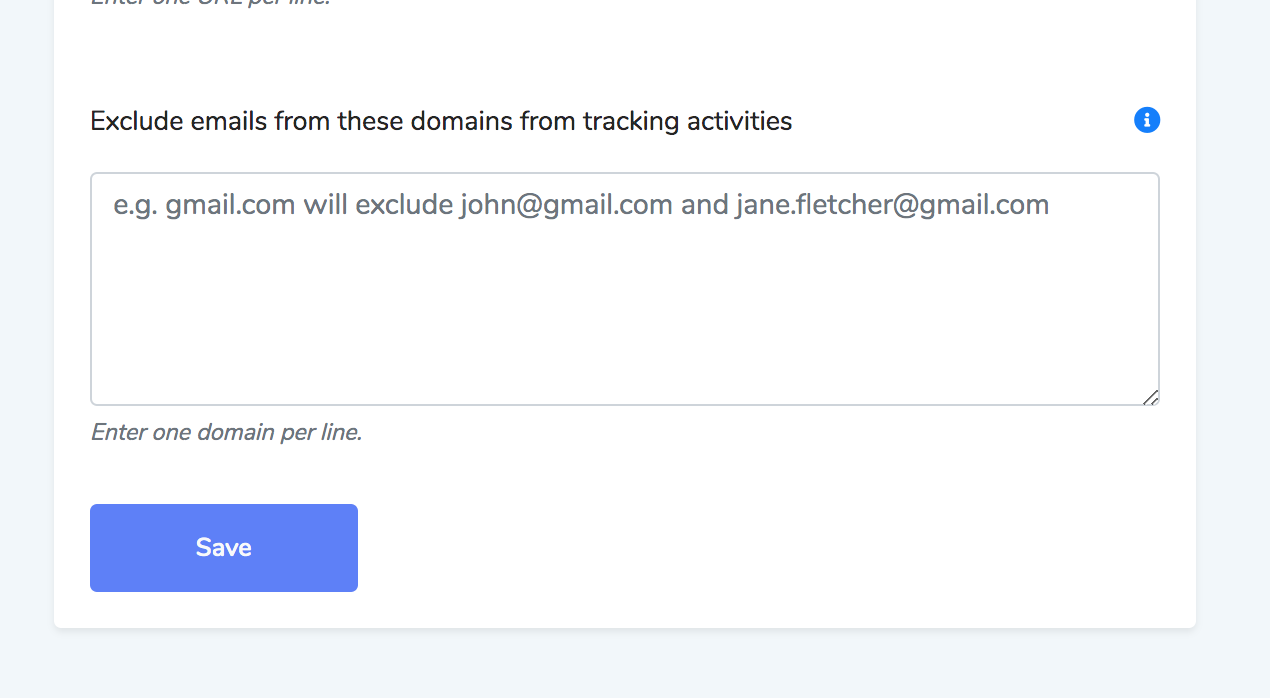 If you want to just try out how it would work, you can use any domain to blacklist leads. After you are done with trying this feature, you can remove that domain from the blacklisted domains. All leads will come back and their tracking will be resumed.
We recommend you consulting with your team members who manage the Salespanel account with you for this change as it might change the experience for them.
We recommend blacklisting your company domains so that team members won't be tracked unnecessary and your lead dashboard will look clean.
Tip: if you want to track your team members and you still want to focus only on new leads. Use your "Select leads by: first activity or last activity" filter on the date widget and choose by First Activity. It will only show you leads which were captured or seen for the first time in the date range you are using currently.