Based on every lead scoring rule you created on your account, your leads are awarded points in real-time and their score keeps changing as they trigger your set rules. The breakdown of a lead's score can be seen from the contact detail page. On the left panel, the lead score is displayed and the rules that were triggered to reach the score are also displayed.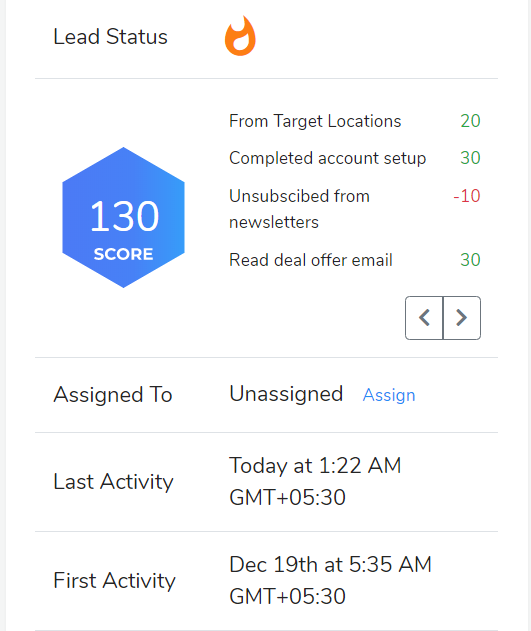 The panel shows 4 triggered rules at a time. If multiple rules were triggered, you will have to navigate through them using the arrow keys.

Please contact us if you have any questions.