You can track emails sent from Outlook suit using Salespanel's Outlook add-in. If you are not familiar with the concept of Outlook add-ins, here is a technical overview of it: Outlook add-ins
In this article, we will show you how you can Install Salespanel's add-in into your Outlook setup.
Once you have Salespanel's add-in installed you will be able to track an email and the email recipient will be automatically added to your Salespanel account. Once the recipient opens an email, the activity will be logged. You can also add links to your domain in the email. If your lead clicks on these links, website activities will also be tracked and logged.
You will also get real-time email open and website visit alerts if you install the Salespanel browser extension.
Let's go through the installation steps.
Installation
A one-time installation needs to be completed to activate email tracking for Outlook.
Log in to your Outlook account from your browser.
Create a new message and click the 3-dot icon at the bottom half of your message creation screen.
Click on Get Add-Ins and on the pop-up, add a custom add-in by visiting My add-ins > + Add a custom add-in > Add from URL.
You will now need the Salespanel's Outlook add-in installation link. Copy this url and paste it on the next pop-up and click OK and Install.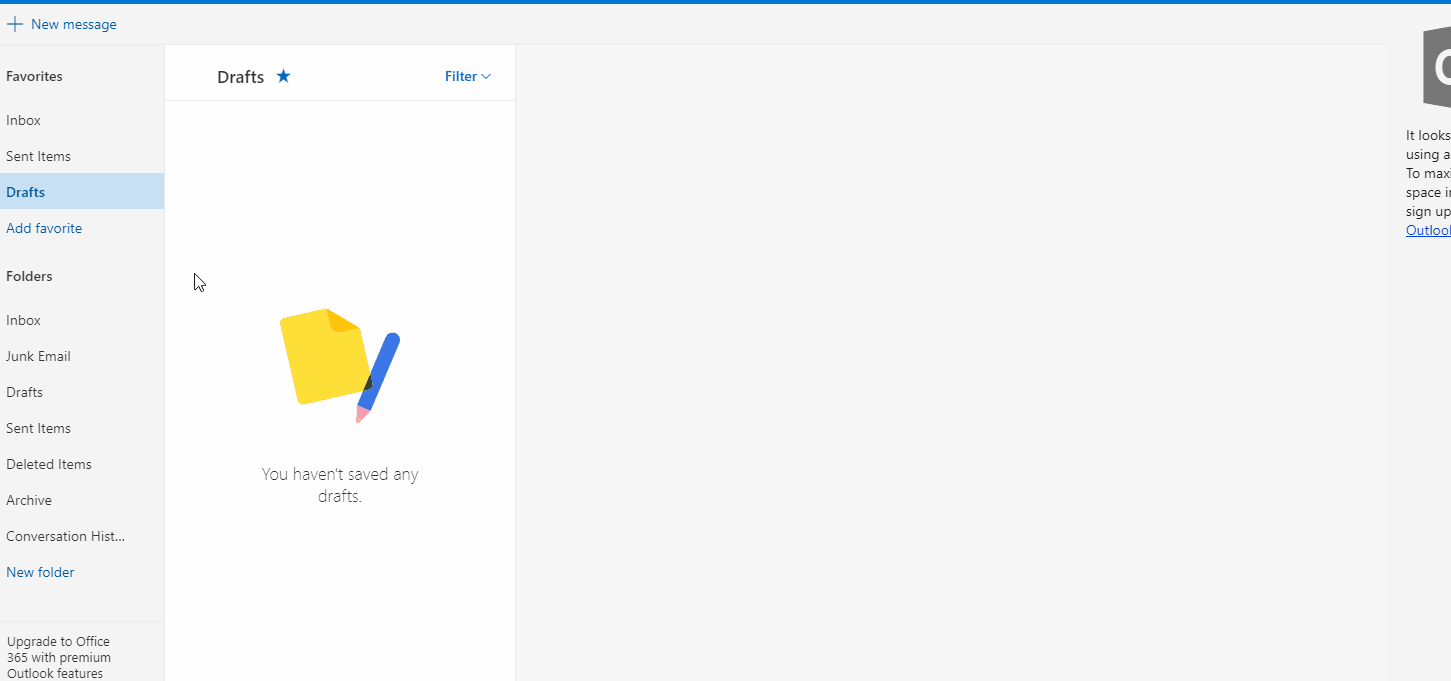 The Salespanel add-in will be installed and show up in the add-in menu.
Tracking Emails
Now that the Add-in is installed, you only need to activate tracking before sending emails.
In the message creation menu, click on the 3-dot button again.
Hover over the newly added Salespanel add-in and click Track Email.
You will be prompted to log-in to your Salespanel account. You will only need to log in once. Salespanel will stay logged in, the next time you open Outlook.
After log-in, a small notification will pop-up above the message creation screen saying tracking has been activated.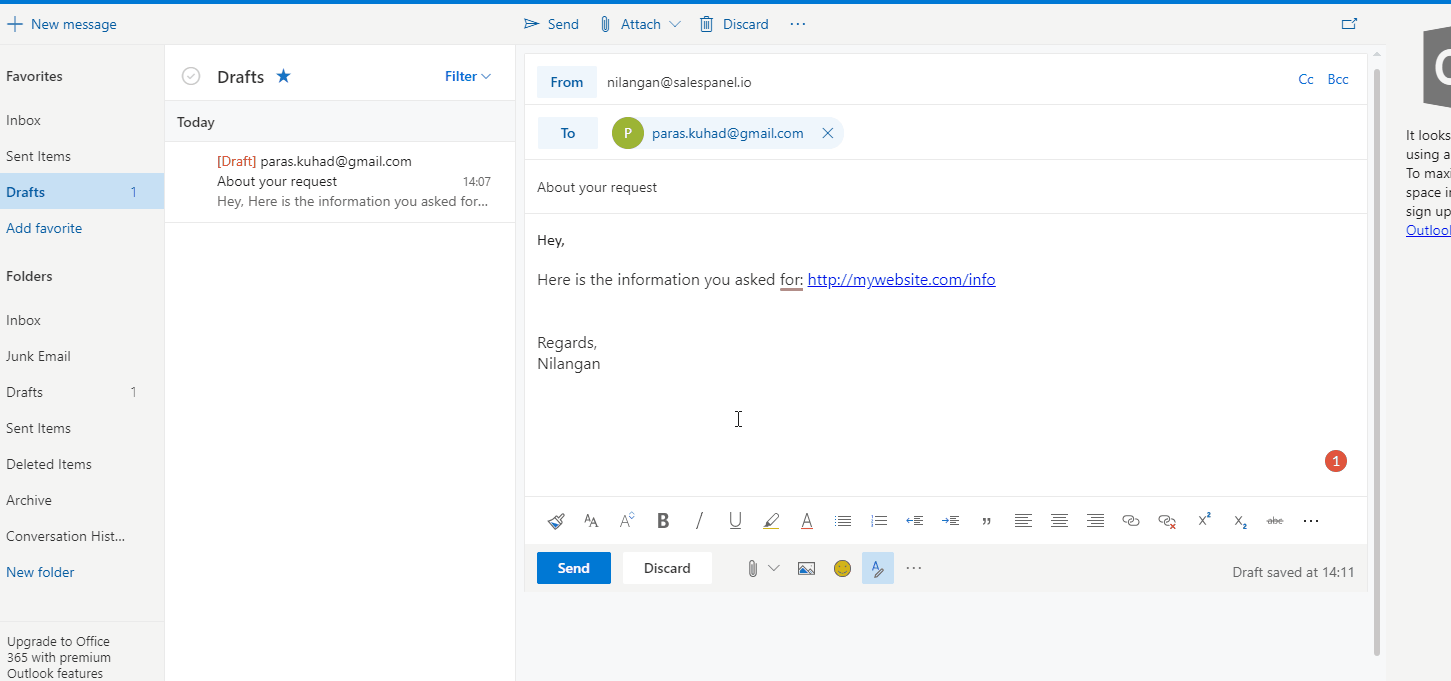 You will need to click Track Email from the 3-dot menu every time you send an email to track it. This is a default behavior provided by Outlook add-in policies. Add-in can only get into action if it is clicked explicitly for security reasons.
Note: The same add-in works across desktop versions of Microsoft Outlook (Outlook 365 for Windows and MacOS), web version (Outlook.live.com)