Salespanel can be integrated with Hubspot with Zapier. Open Workflow Automation settings from the Plugins & Integrations section on your Salespanel dashboard and follow through the Zapier setup process. If you don't already have a Zapier account, you will need to create one. Creating your Zapier account is a really easy process and can be completed in minutes.
During the setup process, you will be provided four main trigger options for Salespanel:
Contact Identified: This will export all individual contacts from your Salespanel account when they are captured.
Visiting Company Identified: This trigger will create Organizations on your Hubspot account when a company is identified on your website.
Contact is Qualified for a Feed: Use this option to export individual contacts/organizations who are found qualified based on ICP alignment, segments and lead score.
Lead Score Updated: This trigger will update lead score in real-time on Hubspot.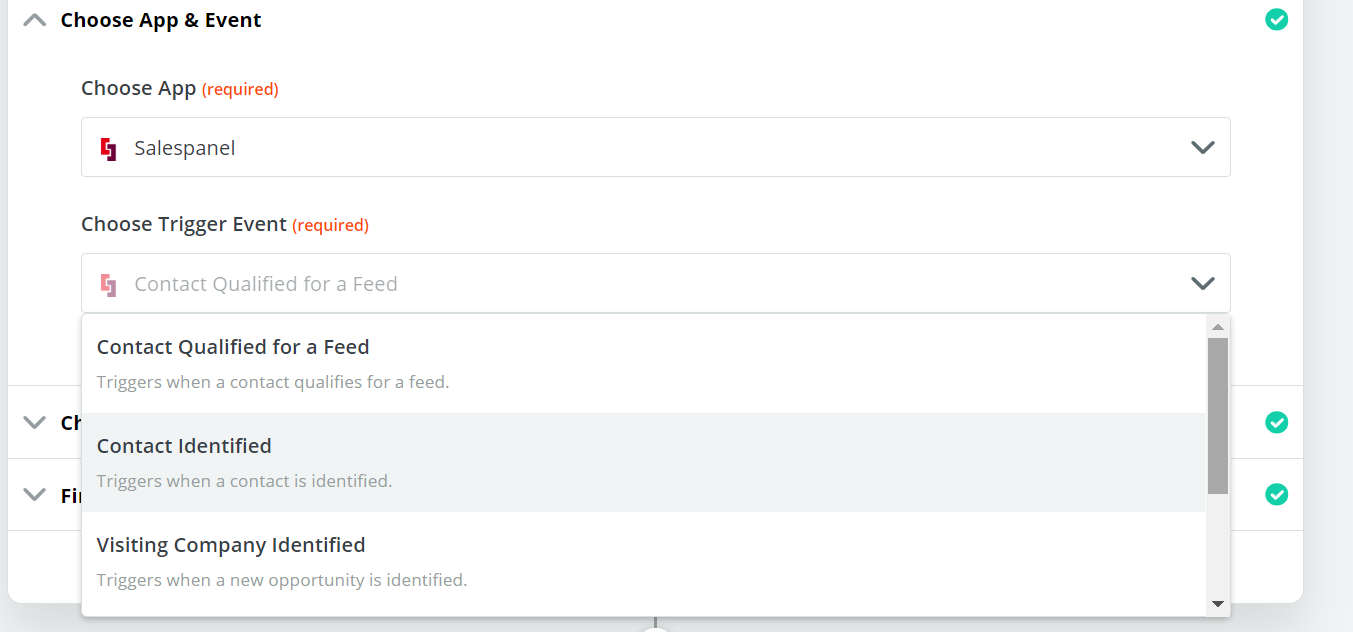 After you select your trigger option and complete the rest of the steps, you will need to press the + button and choose the receiver application. If you want to create deals on your CRM, search for Hubspot CRM on the search bar and select that. If you want to export leads to your entire Hubspot account (which includes Hubspot Marketing, Hubspot Sales, etc.), select Hubspot.
Select the action of your choice and complete the setup. The most commonly used options are:
Create a Contact: Export individual contacts (leads) from your Salespanel account.
Create a Deal: Create a deal on Hubspot CRM.
Add Contact to a List: Add Salespanel contacts to specific lists on Hubspot Marketing Hub.
Add Contact to a Workflow: Add a Salespanel contact to a Hubspot automation workflow.
Create Company: Create Organizations on your Hubspot account for companies that are identified on your website by Salespanel.
With our Hubspot integration, you can send all sales-ready leads to your sales team for them to close. Your sales team can work independently and always have all the latest leads in their pipeline. Create a smooth sales cycle and sell in a more efficient way with Salespanel.