Yes. When you create a Zap, in the Actions setup (after choosing the account), you will be asked to map the data to fields provided by the recipient software vendor.
For the desired data field, click on Insert a Field button. This will pop up all the data points provided by Salespanel for transfer. Map fields from Salespanel with fields on the recipient software and transfer the data you want.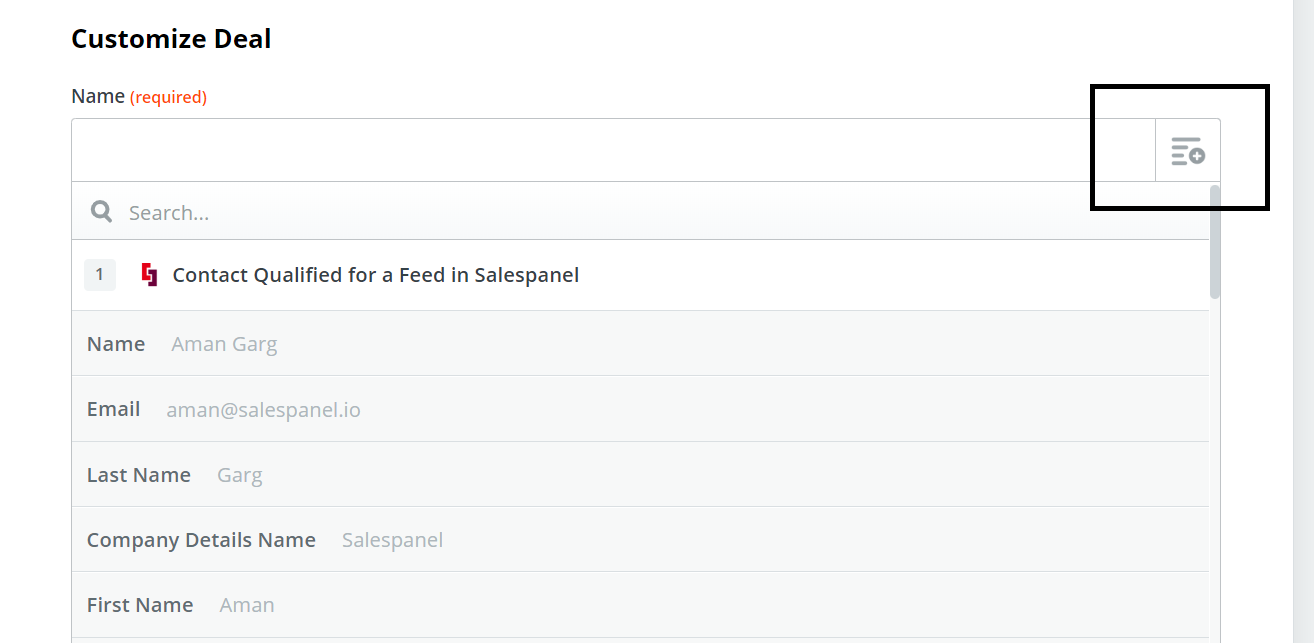 If a field is not available on the recipient software, you can use a placeholder field. For example, if you create a workflow where deals are created on your Hubspot account and you also want to export lead score, you will find that a lead score field is not provided by Hubspot. For this, simply use any other field that you are not using (like 'Amount') and complete the workflow.
Please let us know if you need any help.